Discover the Eight Mistakes Maryland Families Make When Paying for Long-Term Care (…and How You Can Avoid Them!)
FREE Report Reveals the Steps You Should be Taking Right Now to Protect Your Hard-Earned Savings and Provide the Best Possible Care for Your Loved One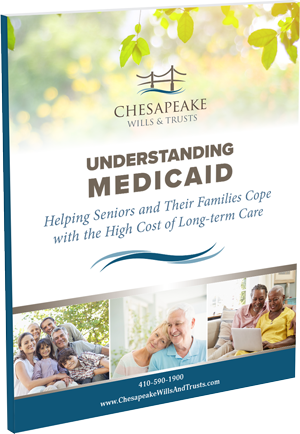 Caring for an aging loved one presents families with a host of difficult challenges — highest on that list for many, of course, is "How are we going to pay for this without losing everything?" And with the cost of nursing home care in Maryland approaching $9,000 per month, it's easy to see why.
That's why we decided it was so important to prepare this free report, "Understanding Medicaid – Helping Seniors and Their Families Cope with the High Cost of Long-Term Care." It's full of straightforward information and strategies that you can use to ensure that your loved one gets the best possible care while keeping more of your life's savings. And it's our gift to you…here's just some of what you'll discover within:
The Difference Between Medicare and Medicaid (…and What it Means for You)

Common Myths and Misconceptions Regarding Qualification for Medicaid

Why Giving Away Your Assets Can Create Headaches…Unless it's Done Just Right

How Spousal Protections Play an Important Role in Proper Planning

Why it's Almost Never Too Late to Plan…Regardless of Where Your Loved One is on The Elder Care Journey

Get Your Complimentary Copy of "Understanding Medicaid"
Privacy and Anti-Spam Policy: We value and respect your privacy. Your information will not be sold, rented, or otherwise provided to any third party (except where required by law).
About Chesapeake Wills and Trusts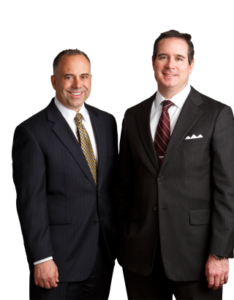 THE RESPECT AND KINDNESS YOU DESERVE
No matter how complex the situation may be, we are committed to offering families peace of mind in knowing they have the dedicated legal assistance they need in their estate planning matters.
We help families understand their options and make informed decisions. Our attorneys focus on the needs of older adults. We handle important financial and estate planning matters as well as day-to-day issues of seniors. These issues include assisted living and life planning.
What Our Clients are Saying…
Thank you so much for your outstanding work in representing my interests. Everyone in the office was friendly and highly professional. Communications were clear and timely. You explained everything very well and helped me make decisions along the way regarding my case. Every time we spoke, I felt that you were on top of all aspects of my case. I had choices when seeking legal counsel, and I am pleased that I chose Mr. Jimeno.
My husband was in a legal situation that was completely foreign to both of us. Mr. Gray guided us through the process is a way that kept us grounded and well informed. Mr. Gray is a superb legal counselor.
Thank you so very much for the tremendous help you have been to our family over the past months. Your compassion, patience, and support meant a great deal to all of us. We are so very grateful to have been working with you.