Trusts are powerful estate planning tools, although they are often overlooked by many people due to the perception that trusts are only for the rich. However, trust can be a meaningful option for everyone, specifically because they are a better option than probate.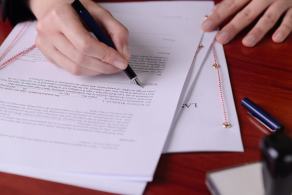 Having your loved ones go through Maryland probate is rarely in their best interests, which is where a trust plays a key role in privacy, planning, and protection.
Probate is the official legal process in which a will is determined to be valid. Even when the will has been appropriately drafted, this can tie up the property for months and even rack up court and attorney fees if another person challenges the validity of the will. Probate could even add up to as much as 5% of the total estate value, taking away from the assets you intended to pass on to your loved ones. There are several simple ways that you can use to avoid probate, such as payable on death transfers or joint property ownership.
However, investing in a trust as a tool to avoid probate enables you to capture the other benefits of this estate planning tool as well. It's important to remember that if you establish a trust, all of your probated assets should be placed inside the trust; everything from art work, jewelry, real estate, and any other valuables.
It also often make sense to use a pour over will to incorporate additional assets inside the trust. Remember that insurance policies and retirement accounts typically aren't subject to probate anyways because a beneficiary is named.
When choosing to use a trust while you are still alive and have control over the trust , a revocable trust might be your top choice due to flexibility. There is no significant amount of maintenance required with a revocable trust unless you need to adapt for a major change in your circumstances. Since there are many different types of trusts available, sit down with an estate planning lawyer today to discuss which one is right for you.