Maryland Estate Planning Lawyers
Get a clear plan to protect your home and life savings
We know estate planning can feel scary
Planning for your own end of life, or a situation where due to disability you are unable to manage your assets, isn't exactly comfortable. However, putting off planning can lead to more stress for your loved ones and unnecessary uncertainty around what happens to your estate.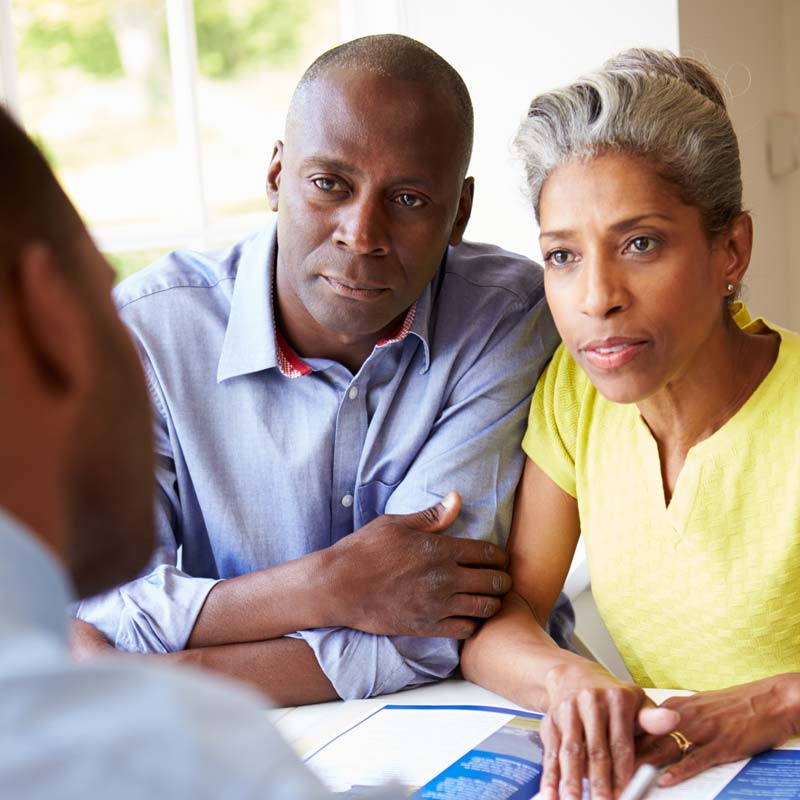 Our Maryland estate planning attorneys take the fear out of the process.
We've worked with many people just like you to give them peace of mind knowing their home and life savings are protected.
Client-Focused
You deserve an attorney who truly listens and works in your best interest. We're always here for you.
Local
For over 20 years, we have been committed to serving Anne Arundel, Maryland and surrounding communities.
A Step Beyond
Get more than just the right paperwork. We design a plan to make life easier for you and your family.
What our clients are saying
Greg Jimeno and his staff were delightful to work with and extremely competent and thorough. [We}heartily recommend Chesapeake Wills and Trust for anyone hoping to make their future secure.
We had a revocable trust drawn up. Greg Jimeno did an excellent job. Answered all of our questions thoroughly. Highly recommend Chesapeake Wills and Trusts.
Jimeno is a knowledgeable and informative attorney. He doesn't sugar coat your situation. You'll know where you stand on each issue. One of the best to have on your side.
Client names redacted for their privacy. Testimonials were submitted by clients to our online location and legal listings.
Our estate planning lawyers help you protect your assets and make sure your wishes are honored.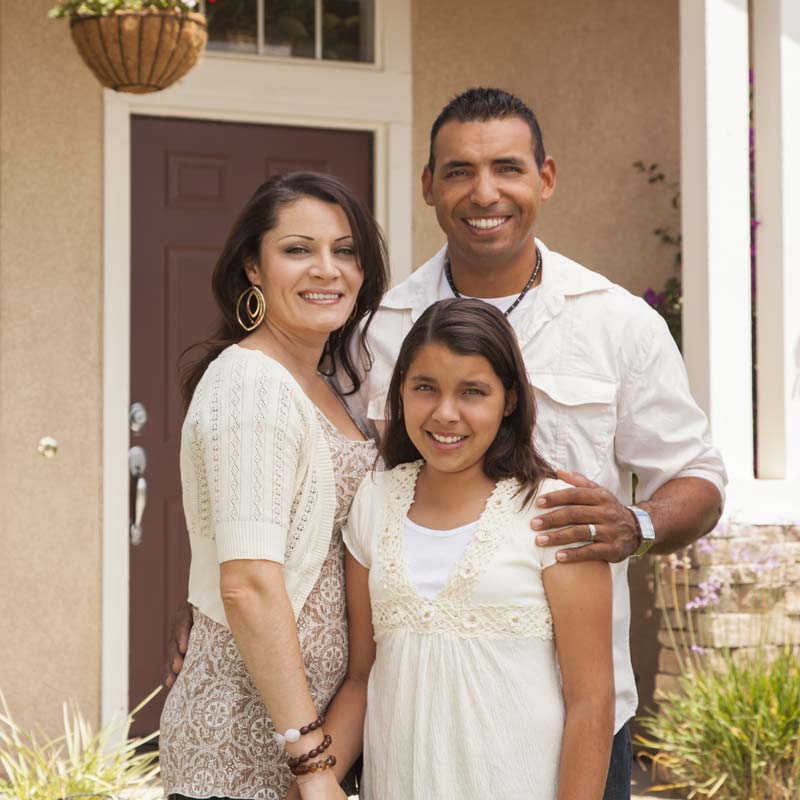 1. Watch a Free Webinar
Learn the basics of how an estate plan protects your home and life savings.
2. Hire Our Team
We understand your wishes and customize a plan to meet them.
3. Exhale
We execute your plan so you can relax knowing everything is protected.
Maryland Estate Planning Attorneys
What happens to your home and life savings after you're gone? Do you have a plan for your estate? Will your passing make a difficult time harder on your loved ones, or will they know your wishes and how to execute them? 
At Chesapeake Wills and Trusts, we know you want to protect your home and life savings and make things easier for your loved ones. To do so, you need a clear plan in place for what happens to all of it at the end of your life, or in the event you are no longer able to care for it all.
Considering your own end of life can feel scary. We believe estate planning doesn't have to be scary. Our team has worked with many people just like you to give them peace of mind in knowing their home and life savings are protected and their loved ones won't be overburdened. We want to do the same for you.
Here's how it works.
First, watch our free webinar.

In under an hour, we will catch you up on the basics of estate planning. It will make the estate planning process much more simple and efficient for you.

Second, hire our team.

We take the time to understand your needs and wishes and customize a plan to meet them.

Finally, exhale.

You can rest assured knowing your home and life savings are protected and your loved ones will know your wishes.
Click below to watch our free webinar today and take the first step toward a clear estate plan and the piece of mind knowing your home and life savings are protected.
How We Serve Our Clients Anne Arundel County and All Across Maryland
Elder Law
3 in 4 senior adults over the age of 65 will require long-term nursing care at some point in their life. Our Elder Law Lawyers offer estate planning, Medicaid crisis response, and other services to help senior adults plan ahead or respond to a crisis in health requiring nursing care.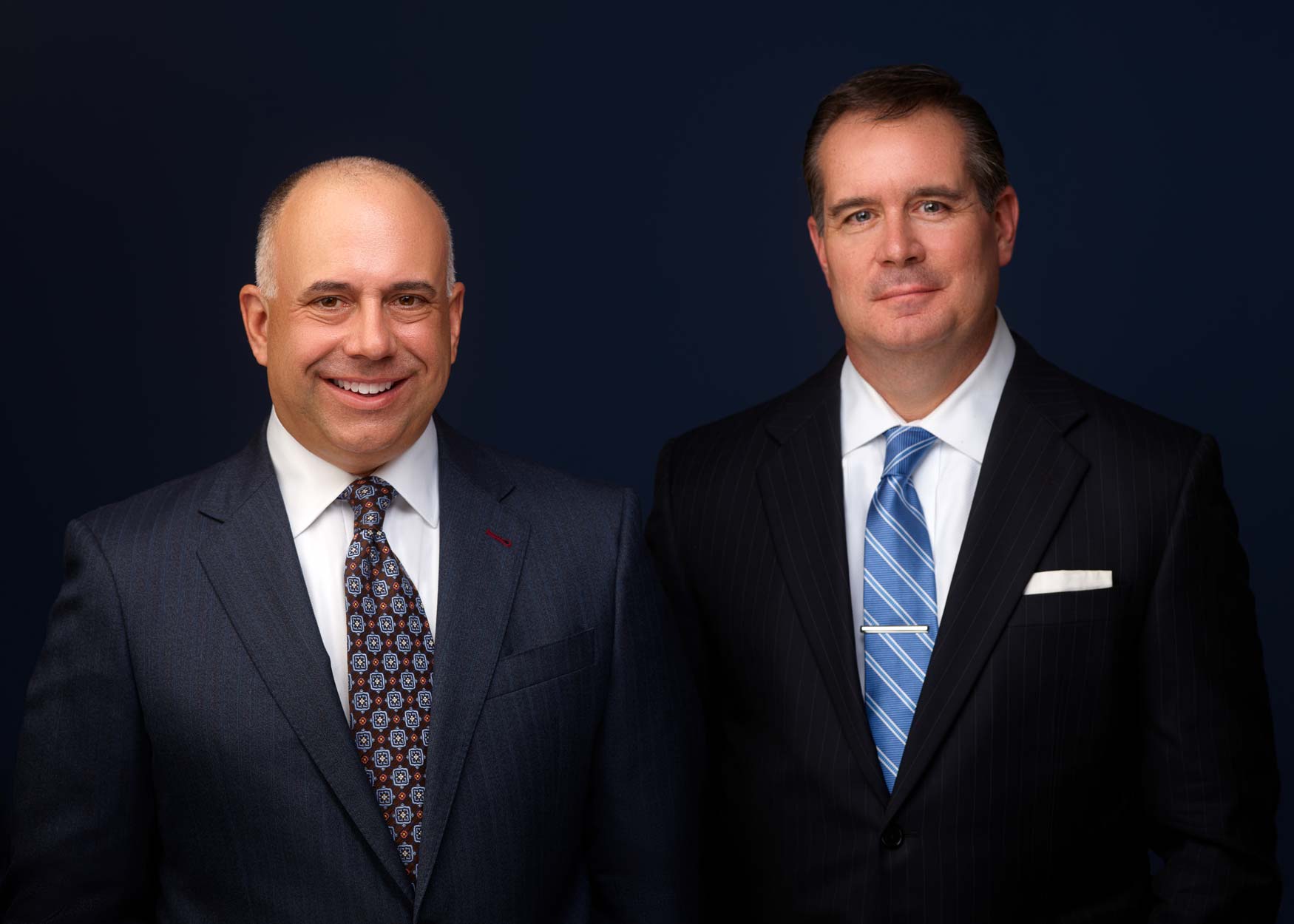 When working with our team, you can expect us to:
Treat you like our own family
Always explain the next steps
Work for your best interests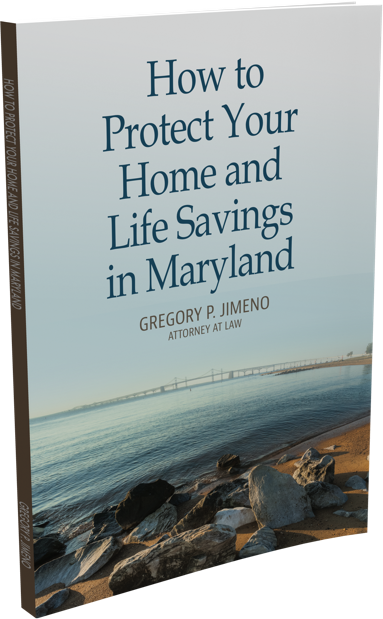 Learn how to protect your home and life savings
Download our free E-Book today and take the first step to peace of mind knowing everything is taken care of.
Frequently Asked Questions
Answers to a Few Common Questions We Hear From Our Clients:
What happens if I die and don't have a will or trust?
If you die without a will or a trust, you are allowing the government to determine who inherits your life savings after your death. The laws of intestacy, which is the government's plan for your assets after your death, may provide money to people you don't want to inherit a portion of your estate. If you don't have a will or a trust you lose control of where your assets go after your death.
What does an personal representative of my will do?
A personal representative is someone appointed by the court to wind up your affairs after death. This could include selling assets, paying valid debts, paying taxes, and distributing assets to your heirs at the end of the probate process. If you have a valid will, you can select the person you want to serve as your personal representative.
Do beneficiaries of my estate pay tax in Maryland?
Do I need a will and a living will?
Yes! A will and a living will are two different documents. A will is an instrument that names your personal representative and directs how your assets should be distributed after your death. A living will is your opportunity to direct who will make your medical decisions and what type of treatment you want to receive if your death is imminent.
How do I make sure my assets go where I want them to go?
The only way to make sure your assets go where you want them is to do proper estate planning. In doing your own estate plan, you can direct who gets your assets (or, more importantly, who doesn't get your assets). You can also put protections in place if your beneficiaries are minors or disabled. If you fail to make your own estate plan, the government will determine how your assets will be distributed.
What happens to my debt after I die?
After your death, the law sets up a process for your creditors to present their claims to get paid. There are opportunities for your personal representative to contest any claims presented by the creditors. Your creditors will have a limited time to present their claims before your estate is passed on to your heirs.
What is an Advanced Directive?
An advanced directive is the name of a document that encompasses both the appointment of the health care agent and the living will.
Does a will help me avoid the probate process?
A will allows for the decedent to control some of the most important part of the probate process, but it does not avoid probate. A will can tell us who the personal representative is going to be and even tell us who gets what from the property of the decedent, but the probate process is ultimately necessary to use the court's power to change title to assets and conform with the legal requirements of an estate
What makes up my "estate?"
Think of it this way, your estate is made up of all of the assets you own at the time of your death. After your death, your estate is categorized two ways, either as part of your "probate estate" or your "non-probate estate." Assets that are part of your probate estate are distributed by the terms of your will while non-probate assets are distributed by operation of law, such as beneficiary designations and joint ownership.
What is an Estate Plan and why do you need one?
An estate plan is basically a legal mechanism that outlines what you want to happen to your stuff when you are unable to care for it anymore. This can be due to death or being unable to make your own decisions while living.
Your estate plan may include:
Trusts
Last Will and Testament
A Power of Attorney
A Living Will or Advanced Directive
The goal is to make sure all of your assets are handled in accordance with your wishes whether you have passed or are unable to care for them permanently, or even temporarily. 
Without a clear estate plan, your assets will enter probate in Maryland and be at the mercy of a government plan for distribution. That can cause incredible amounts of stress and hardship for your loved ones after you're gone.
Take advantage of our Chesapeake Care Plan
Over time, things change. The best-laid plans need to be adapted with time. The laws governing taxes, inheritances, Medicaid eligibility, and more are constantly changing, as do the needs of your family. Here is how the Chesapeake Care Plan helps.
Ongoing Access
Our team will be available to provide you reasonable access via telephone, email, or by appointment(s) free of charge. We will strive to respond to all inquiries within a 24-hour period.
Document Review
We believe estate planning is a process and not a transaction. Our firm will regularly monitor your estate plan, at least every two years, to ensure that it carries out your wishes.
Plan Changes
When a change in the law occurs that impacts your plan, we will immediately contact you and change your plan at no additional cost to you. Should you need to make word processing changes to your plan, such as insert a substitute trustee, change the distribution percentages to beneficiaries, or similar changes, we will update your trust at no additional charge.
Asset Review
We regularly review the character, value and ownership of your assets to ensure that all of your assets are properly coordinated with your estate plan.
Worldwide Document Access
All members of The Chesapeake Care Plan will be given a subscription to DocuBank, an online service that gives hospitals and other medical providers immediate access to your health care power of attorney and other estate planning documents.
Client Educational Services
Complimentary workshops and webinars on various topics related to estate and elder planning to keep you informed about the latest planning news, trends, and legal updates. We encourage your family members and trusted advisors to attend with you. In addition, we provide periodic e-newsletters and blogs on topics of interest. We also offer complimentary consultations with your successor trustees to educate them on their duties and responsibilities.
Communication with Trusted Professionals
Our firm will collaborate with your financial advisors, accountants, and insurance professionals to properly integrate your estate plan with your life so that we are all working together with the mutual goal of taking care of your family.
Update Powers of Attorney
We recommend updating your financial power of attorney, health care power of attorney, and living will every three years, as banks and other institutions may reject older power of attorney documents. For members of The Chesapeake Care Plan, we will regularly update your powers of attorney at least every three years.
Family Care Meeting
The Family Care Meeting is an opportunity for us to meet with your family members and trusted advisors to explain your plan. During the meeting, you will be able to tell your family the how and why of your plan. This provides a forum to address questions and discuss any potential issues, thereby allowing you to set expectations and, as a result, promote family harmony.
Settlement Fee Guarantee
Through the government's probate process, the attorney fee for post-death administration could be as much as 3.6% of the value of your estate. As a participant in The Chesapeake Care Plan, we will agree to represent your helpers during the post-death administration of your assets at a maximum fee of 1% of your gross taxable estate. This cap on our fee helps to ensure cost certainty and potential savings to your heirs after your death. The Settlement Fee Guarantee could save tens of thousands of dollars on the cost of administration!
Learn more about Estate Planning in Maryland
Want to learn more? Here are our latest articles written by our Anne Arundel-based estate planning attorneys to help you better understand how to protect your home and life savings.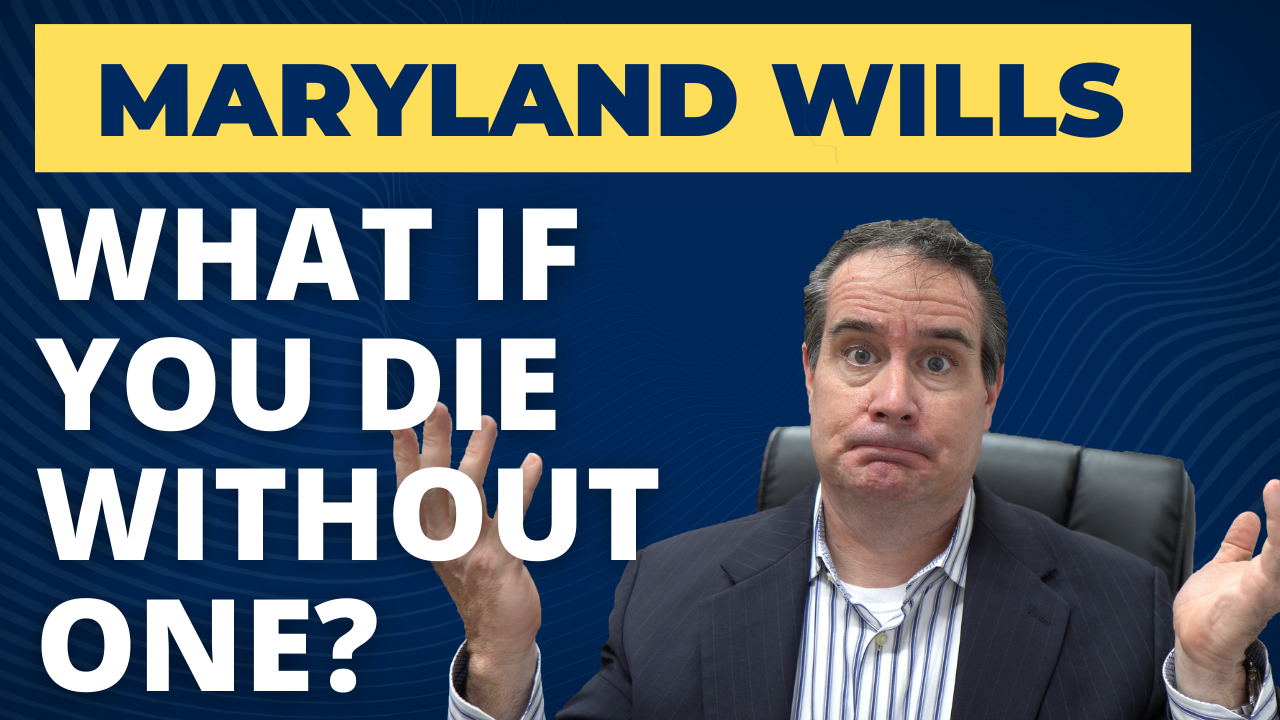 Creating a will is incredibly important in Maryland. Common questions we get are, what happens if you die without a will? What are intestate succession laws in Maryland? What are the inheritance laws? First, be sure to check out our in-depth article on the probate...
Complete the form below and someone from our team will be in touch shortly or call now at 410-590-1900.