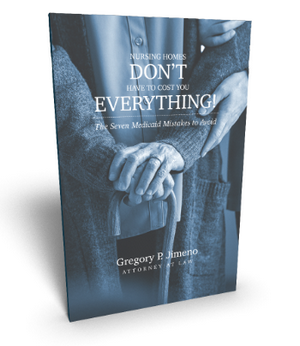 Learn How to Avoid Medicaid Mistakes and Reduce or Eliminate The Nursing Home Bill
Our free Medicaid Guide explains the steps you can take to get the right care when you need it while still protecting your hard-earned savings. We discuss how to plan for the inevitable and review your three choices for paying for long-term care. Many people expect that once they enroll in Medicare, the program will cover the cost of a nursing facility, but assuming Medicare will pay for long term care is a big mistake. Medicare will only cover about three months of care, and only for those who need particular services. 
Medicaid, on the other hand, could pay for some or all of the cost of nursing home care, but misunderstanding Medicaid rules can cause devastating consequences. Although many people try to give assets to family members to qualify, giving away assets is a costly mistake that can result in a Medicaid penalty. There are other steps you can take to enhance eligibility for Medicaid but it is important to avoid making common spenddown errors. We explain the permissible spend downs that can benefit the family rather than simply depleting assets. 
Given the strict limits, it is understandable to mistakenly believe Medicaid is not an option, but strategies such as Medicaid Compliant Annuities and Promissory Notes can make Medicaid assistance a feasible reality in a wide range of circumstances. Applying too early or too late is also a common mistake, but we explain how to time your decisions to take advantage of opportunities. Going at it alone without an elder law attorney leads to many costly errors, and the expense of legal assistance is far less than a portion of the nursing home fees an elder law attorney can help you save. Our free guide helps you understand that you have options, and you can get help to protect your family's future while still receiving the care you need.
Download our free Medicaid Guide and learn the steps you can take now to protect your hard-earned life savings and make sure you get the best care possible when you need it.