Enjoy Greater Peace of Mind with The Chesapeake Care Plan
Our goal is to design and implement plans that addre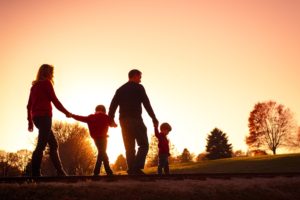 ss all your concerns and help you realize your dreams. Unfortunately, even the most carefully prepared plans can become vulnerable over time. Why? For one reason, the laws governing taxes, inheritances, Medicaid eligibility, and more are constantly changing. In addition, your needs and those of your family change over time. People get married and divorced, have children, develop financial problems or personal problems, get older, face disability, receive inheritances, and ultimately, pass away. The fact is, change is a part of life, which means your estate plan must change as well.
We created The Chesapeake Care Plan to keep your plan up-to-date so it will work as intended when you need it most. Better yet, by enrolling in the program, you'll get a wide range of services at a fraction of the cost of what you would pay for them separately.
We hope you will take advantage of all The Chesapeake Care Plan has to offer.
We are committed to your long-term well-being and that of your family.
♦ Ongoing Reasonable Access to Our Firm
Our team will be available to provide you reasonable access via telephone, email, or by appointment(s) free of charge. We will strive to respond to all inquiries within a 24-hour period.
♦ Document Review
We believe estate planning is a process and not a transaction. Our firm will regularly monitor your estate plan, at least every two years, to ensure that it carries out your wishes.
♦ Plan Changes
When a change in the law occurs that impacts your plan, we will immediately contact you and change your plan at no additional cost to you. Should you need to make word processing changes to your plan, such as insert a substitute trustee, change the distribution percentages to beneficiaries, or similar changes, we will update your trust at no additional charge.
♦ Asset Review
We regularly review the character, value and ownership of your assets to ensure that all of your assets are properly coordinated with your estate plan.
♦ Worldwide Immediate access to your Estate Planning Documents
All members of The Chesapeake Care Plan will be given a subscription to DocuBank, an online service that gives hospitals and other medical providers immediate access to your health care power of attorney and other estate planning documents.
♦ Client Educational Services
Complimentary workshops and webinars on various topics related to estate and elder planning to keep you informed about the latest planning news, trends and legal updates. We encourage your family members and trusted advisors to attend with you. In addition, we provide periodic e-newsletters and blogs on topics of interest. We also offer complimentary consultations with your successor trustees to educate them on their duties and responsibilities.
♦ Communication with Trusted Professionals
Our firm will collaborate with your financial advisors, accountants, and insurance professionals to properly integrate your estate plan with your life so that we are all working together with the mutual goal of taking care of your family.
♦ Updated Powers of Attorney
We recommend updating your financial power of attorney, health care power of attorney, and living will every three years, as banks and other institutions may reject older power of attorney documents. For members of The Chesapeake Care Plan, we will regularly update your powers of attorney at least every three years.
♦ Family Care Meeting
The Family Care Meeting is an opportunity for us to meet with your family members and trusted advisors to explain your plan. During the meeting, you will be able to tell your family the how and why of your plan. This provides a forum to address questions and discuss any potential issues, thereby allowing you to set expectations and, as a result, promote family harmony.
♦ Settlement Fee Guarantee
Through the government's probate process, the attorney fee for post-death administration could be as much as 3.6% of the value of your estate. As a participant in The Chesapeake Care Plan, we will agree to represent your helpers during the post-death administration of your assets at a maximum fee of 1% of your gross taxable estate. This cap on our fee helps to ensure cost certainty and potential savings to your heirs after your death. The Settlement Fee Guarantee could save tens of thousands of dollars on the cost of administration!