You might not want to think about what your own estate plan entails, which means you could put off having a good conversation with your loved ones about it.
It's very nerve-wracking when no one your family, including your elderly parents, will discuss their estate plan. All too often, this ends up creating uncertainty and frustration among family members who don't know what their loved one's intentions were until it's too late. The thought of death is very unpleasant especially for grandparents and older parents.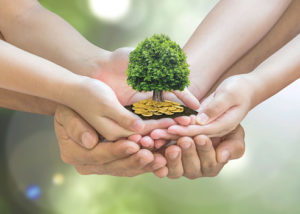 Even discussing it can make them feel as though they are being rushed to death or that they are unwanted. Many people envision estate planning as a conflicted battle for assets and so they may be hesitant about getting started with this process because they think it might actually take away their ability to enjoy their own properties while they are still alive. Furthermore, if you have accumulated substantial assets over the course of your lifetime and are a parent, you might think that setting your children up to depend on a future inheritance will discourage them from working hard.
There are three primary reasons why you should consider discussing your estate plan with your adult children. The first of these is eliminating erroneous conflicts and ideas by minimizing the possibility for misunderstanding. The second is passing on family values and using this conversation to bring families together. And the third is helping families prepare for uncertainties since the untimely death of loved one or a new disability for an income producing family member can cause significant stress.
To be prepared for this meeting, you should speak with your Maryland estate planning law firm first so that you have a firm grasp over your own estate planning intentions and goals.