Are you curious about a trustee's duties after the trust creator or grantor passes away? There are both practical and legal responsibilities associated with this important role that are triggered immediately after the grantor passes away. First of all, the trustee must review all of the deceased's important papers.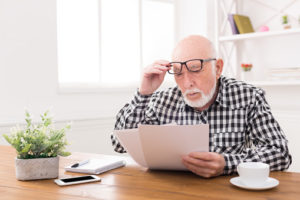 Sometimes key details, such as funeral directions, could be included with other estate planning materials. Documents like these need to be evaluated as quickly as possible. In the event the deceased was living by him or herself, the lock should be changed and any necessary steps should be taken to close out the house.
Insurance carriers should be notified of the fact that the house will remain vacant and auto and property insurance should be reviewed to ensure that these trust assets are insured against loss or liability.
All household goods that should be distributed to beneficiaries should be included in the list. Photographing personal property is a great recommendation and it's a good idea to bring up a disinterested witness along when you crate this list.
Establish the value of these assets after you have put together a list of all of them inside your inventory. All outstanding debts and bills must be paid and taxes should be filed.
Claims for life insurance, assets with claims forms, and IRAs need to be completed appropriately, after which an accounting should explain any assets at the time of the death and all expenses that were paid out to the trustee or as part of the estate.
It can be a difficult situation to serve as an estate executor if you're not sure of what's involved, but this process is made much easier when the trust grantor had a relationship with a knowledgeable estate planning attorney. Turn to this person for further guidance.