A legal document that names what will happen to your assets after you pass away is an important part of the estate planning process. There are many different benefits associated with creating a trust and this article discusses three clear benefits about creating a living trust. This includes enhancing the privacy level of your overall estate, saving money, and avoiding probate.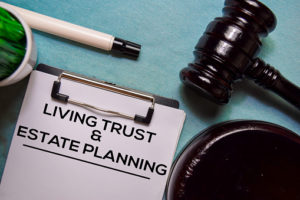 Depending on your individual circumstances, one or all of these might be of interest to you. First of all, a living trust provides privacy because a living trust document is not made public upon your death and enabling the assets inside your estate to be transferred privately to your chosen beneficiaries. Furthermore, a living trust avoids the probate process and ensures that your assets are distributed effectively and quickly by your executor. Another important component in the estate planning process in Maryland is creating an advance directive.
Based on your financial situation, a living trust might also save you money. A living trust can save money when the distribution of assets in the trust do not go through probate and therefore there are no court costs associated with probating your will that diminish the overall value of your estate. Set aside time to speak with a trusted attorney to learn more about how you can make this process work for you.
Watch Our Video on the #1 Estate Planning Mistake People Make
Our Maryland law office works directly with many clients to create or update living trusts. There's no reason to wait! We can start helping you today.