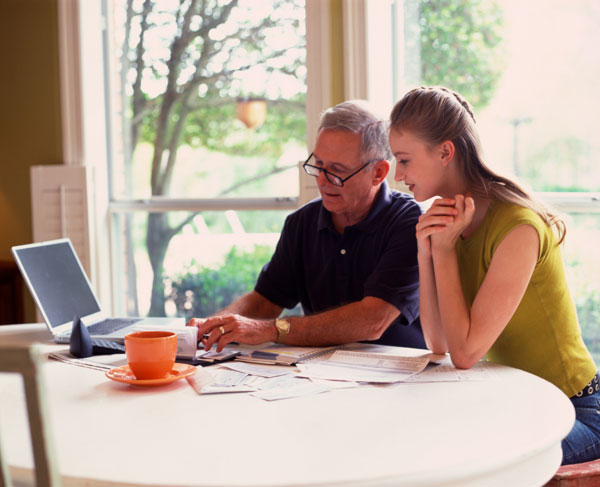 Many people worry what will happen to their home and their children's inheritance if they ever need to go into a nursing home. Nursing homes and other long-term care facilities are exceedingly expensive, and Medicaid requires you to meet stringent limits on income and assets. This is where Medicaid planning comes into play.
The Medicaid planning team from Chesapeake Wills and Trusts can help you find an asset protection strategy that meets your family's needs. This keeps more of your nest egg for your family and may even allow you to qualify for Medicaid benefits faster. Call us today at 410-590-1900 or reach our Maryland office by submitting our online contact form.
Understanding the Importance of Medicaid
While the terms Medicaid and Medicare are sometimes used interchangeably, there are important differences between the two programs. Medicare is a health insurance program for persons above a certain age. Medicaid is a means-tested long-term care program, which is primarily used to pay for nursing home costs.
Meeting the Strict Income and Asset Qualifications for Medicaid Benefits in Maryland
Medicaid requires many hardworking families to spend down the majority of their savings by privately paying for long-term care before they can qualify for the program.
The income and asset limits to become eligible for Medicaid vary depending on whether the person applying for Medicaid benefits has a spouse who is still living in the community. Medicaid wants to ensure that the spouse living in the community does not become impoverished just because he or she has a spouse in a nursing home, which is the reason why the income and asset levels are higher for a married person entering into a nursing home. In Maryland, the vast majority of people entering a nursing home will have little trouble meeting the income requirements of Medicaid, as a person applying for nursing home costs will meet the income requirements so long as their monthly income is less than the cost of nursing home care. With the high cost of monthly nursing home care, it is unlikely that a person's income will exceed the monthly nursing home.
The asset limits for Medicaid qualification can provide much more of a challenge for an applicant. For instance, an applicant who is single (including a person who is a widow or a widower) can only qualify for Medicaid if he or she has $2,500 or less in this or her own name. With proper preplanning, you can prevent your important assets from being considered in the Medicaid asset limit.
The Medicaid Look-Back Period
If you try to spend down your money by gifting it to your loved ones or even donating it to your favorite charity, you may have violated Medicaid rules depending on when you spent down your assets. When Medicaid evaluates your claim for benefits, there is a look-back period of 60 months. This means if you gave a family member a large sum of money any time in the five years before applying for Medicaid, you may not qualify for Medicaid payments unless the money is repaid you privately pay for nursing home care during a penalty period.
Planning Offers the Best Option
Many families do not know there are alternatives to spending their life savings on care at a nursing home or assisted living facility.
The best option to receive Medicaid when you need it and ensure your home and savings remain protected is to plan for the possibility that you may one day need placement in a nursing home or other type of long-term care facility.
If you plan for it and it turns out you do not need it, your family still receives the inheritance you always intended for them. And if you do need to move to a nursing home or another long-term care facility, your loved ones still receive that inheritance because we safeguarded it from the Medicaid spend down and we moved it into a trust before the look-back period began.
Not only did this strategy protect your estate, it also allowed you to qualify for Medicaid sooner and spend less money out-of-pocket on your care.
Asset Protection Methods Used in Maryland Medicaid Planning
There are various methods we commonly use to protect assets from being used to pay for a nursing home or assisted living facility before Medicaid will kick in. The best strategy for your family will depend on several factors, including how much time you may have before you need Medicaid benefits and the size of your nest egg.
Some of the most common asset protection methods we employ include:
Establishing trusts to secure an inheritance for children or grandchildren, if we have enough time to plan this transfer of assets
Using a Medicaid qualified annuity to increase the other spouse's income
Investing in a funeral expense trust
Buying into a care contract
Prepaying other expenses and purchases
In general, the earlier we start, the more assets we can protect. However, we can often help clients whose loved ones are already living in a care facility protect some of their remaining assets, as well. Do not hesitate to call us before your file for Medicaid. It is important to get your asset protection plan in place before Medicaid considers your application.
Our attorneys can help you put your strategy in place and apply for Medicaid when the time is right.
Talk to a Maryland Medicaid Planning Attorney About Your Situation Today
At Chesapeake Wills and Trusts, our elder law attorneys can help you understand what needs to happen before you can apply for and receive Medicaid benefits.
If your family member was already admitted to an around-the-clock nursing facility, there may be options for us to help preserve much of your nest egg from the Medicaid spend down.
There are various misconceptions about Medicaid. We can clear up the misunderstandings and help you understand everything you need to know about getting the benefits you need for care at a nursing home or other long-term facility in Maryland as well as how to save your family's financial security while you are doing it.
Call our Glen Burnie office today at 410-590-1900 or use our online contact form to learn more about your Medicaid planning and asset protection options.